Your
Strengths

. Your

Weaknesses

.
Your
Schedule

. Your

Nutrition

. Your

Goals

.
No two athletes are alike. That's why Race Smart's triathlon and endurance coaching meets you where you are–and moves you forward. Whether you're looking to compete in your first race, get in shape, or hit a PR, Race Smart's swim, bike, and run training plans are created with your unique needs in mind.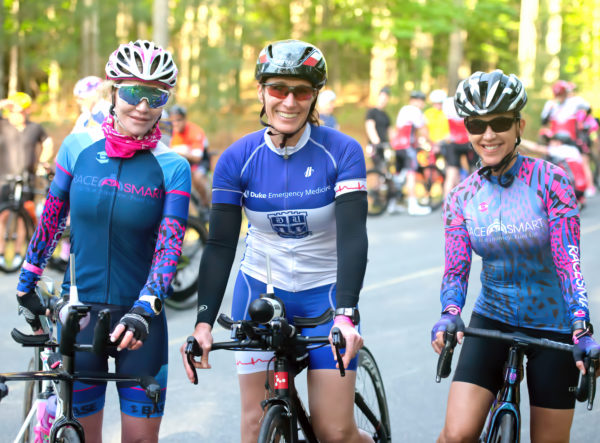 Race Smart realizes that each athlete comes from a different fitness background and that we're all unique in our physical abilities. We take pride in treating each athlete individually–no two training plans, race-day scenarios, or fueling strategies look the same. What's more, thoughtful coaching isn't just about delivering an athlete to a destination–we want you to enjoy the journey, too. An artfully designed training plan helps you reach your potential without sacrificing your health. Along the route to wherever you're going, you'll build a strong body and sound mind that will help you feel prepared no matter what race day throws at you.
Along with a personalized coaching plan, you will receive a customized sports nutrition fuel plan to better fuel your body pre/during/post workouts as you prep for race day (additional fee). As a sport-certified registered dietitian, Susan has the expertise and extensive experience in sports nutrition to help you overcome any nutrition obstacle you encounter during training and on race day.
Individual attention and ongoing support are foundational to Race Smart's triathlon coaching philosophy. If you are considering using Race Smart as your coach, and have questions or want to know more about our philosophy and customized triathlon coaching service, I'd love for you to contact us to set up a complimentary phone call.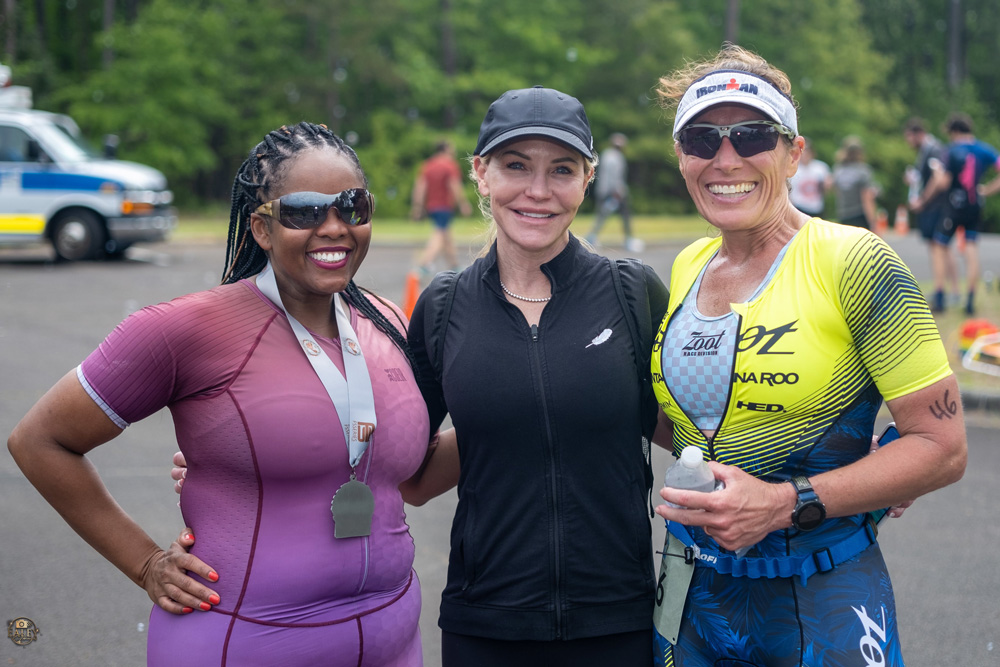 Race Smart specializes in the following endurance distances
Ultra Running 50K-100 mile races
Olympic Distance Triathlon

Half Ironman Distance Triathlon
Race Smart Triathlon Coaching
Personalized Training Plan
Customized training built around race schedule, established in Nov/Dec and structured to your specific strengths and weaknesses, including functional strength training. Unlimited changes.
Nutrition Plan
Daily nutrition customized based on training cycle/goals. Guidance is provided throughout the season/year.
Strength Training
Functional Strength suggested in training plan. Discounted rate for use of ECFit Performance Strength (created by team strength coach Erin Carson).
Sport Nutrition
Personalized sport fueling/hydration guidance is provided throughout the season and aligned with training and performance goals, including all key races.
This coaching package is ideal for:
The athlete who puts a premium on health, training, and performance goals
The athlete who wants a one-on-one relationship with a coach who is as invested as the athlete in the athlete's success.
The athlete who prefers regular monitoring, ongoing support, education, and feedback.
The athlete who prioritizes their goals and athletic development, who is dedicated to making the necessary investments to advance.
The athlete with a highly variable work and/or travel schedule, who requires an evolving training plan to accommodate life's demands.
The athlete who struggles with training consistency and needs accountability.
The athlete who is resuming training after an injury.
The athlete who is ALL IN and ready to take a big step forward in their athletic journey.
Beginner, intermediate, and experienced athletes.
"In the short 5 months that I've have been working with Susan, I've lost the weight that I had been working to lose for the past few years and with her guidance in coaching and sports nutrition, I improved my Ironman time this year on the bike by over 30 minutes and the run by 40 minutes on the same course compared to last year. With Susan you don't get a cookie-cutter – one size fits all training program, instead, you get a coach who is personally involved in your training, fueling, and life on a daily basis. This year, I had family medical issues that affected my training and race schedule and Susan was more than ready and willing to help me adjust the training and help me navigate this very difficult time and provided words of encouragement and support. If you are willing to do your part as an athlete by putting in the work and communicating with her, I guarantee you will see results."
"I love your style of coaching – it is natural, caring, extremely knowledgeable and I especially love the detailed way in which each session is structured together with the comments on how to approach each session. I have become so much more in touch with my body, how I feel during sessions with the results being what they are, rather than simply being data-focused and results-driven. Overall I just feel so much more in tune and in a much better place than I was before I met you. You have and continue to enrich my life on a daily basis!"
"Susan was absolutely critical in my 50k trail race. Before working with her, I wasn't really on track for my training, but she jumped in with both feet to make sure I was prepared for the 14,000 ft of elevation change, had plenty of experience working through my in-race nutrition, and had a training schedule that worked with my hectic professional life, even including travel and such.

As if that wasn't enough, her race day prep was extremely helpful to think through handling the 25° weather, the multiple river crossings, and anticipating potential obstacles at the various aid stations. if it wasn't for her, I probably would have downed a bacon, egg and cheese quesadilla at mile 14, which clearly smelled irresistibly delicious, but was the wrong in-race nutrition (for me)."