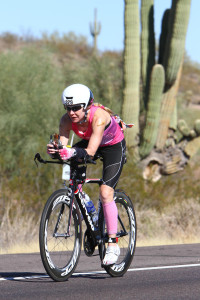 Susan Kitchen is a graduate of Meredith College, where she earned a BS in Foods and Nutrition. She continued her studies at the UNC-Chapel Hill, earning a Masters of Public Health (MPH) in Nutrition. She is a registered dietitian (RD) with the Commission on Dietetic Registration and a Licensed Dietitian/Nutritionist (LD/N) in the state of North Carolina.
Susan is a Board Certified Specialists in Sports Dietetics (CSSD). CSSDs are registered dietitians who provide safe, effective, evidence-based nutrition services for health, fitness, and athletic performance. CSSD is the premier professional sports nutrition credential in the United States.
From 1991-2000, Susan served as program director and dietitian of Orange Cardiovascular Foundation, an outpatient cardiac rehabilitation program associated with UNC Hospitals. In this position, she evaluated and counseled patients in individualized nutrition and exercise care plans with a multidisciplinary approach to the rehabilitation process.
Susan's passion for an active lifestyle, along with her education as a dietitian and experience as an athlete, makes her uniquely suited to help athletes find the same joy, confidence, and strength that sports bring her. Helping others find wellness through balanced nutrition, physical fitness, and a healthy lifestyle is central to Susan's work.
Today, Susan is an eight-time full Ironman finisher, two time Kona finisher, an expert on sports nutrition and endurance training, whose writing has appeared in IRONMAN.com, Triathlete Magazine, Outside Magazine,  Runners World, USA Triathlon Magazine, and online Fuel Zone, and in the book she co-authored, The Power of Transformation: Reinventing Your Life. As an author, speaker, sports dietitian, and coach, she inspires athletes worldwide.
Education
Bachelor of Science in Nutrition, Minor in Biology, Meredith College
Master of Public Health in Nutrition, University of North Carolina, Chapel Hill
Credentials
Registered Dietitian, Commission on Dietetic Registration
Licensed Dietitian/Nutritionist, State of North Carolina Department of Health.
Board Certified Specialist in Sports Dietetics (CSSD)
CSSD Board Review Member, Subject Matter Expert
Academy of Nutrition and Dietetics, Sports Nutrition Care Manual, Board of Editors
USA Triathlon Certified Level II Endurance Coach
IRONMAN Certified Coach
Training Peaks Certified Coach
Slowtwitch Swim Certified Coach
Professional Affiliations
United States Olympic Committee Sport Dietitian Registry, 2012-present
Sports Dietetics Speciality (CSSD) Board Exam, Subject Matter Expert
Academy of Nutrition and Dietetics, member
Collegiate and Professional Sports Dietitian Association (CPSDA) Veteran Member
North Carolina Dietetic Association, member
Sports, Cardiovascular and Wellness Nutrition (SCAN), Dietetic Practice Group, member
USA Triathlon, member and nationally ranked age-group triathlete
Girls on the Run, board member (2008-2013)
North Carolina Children's Hospital Board of Visitors, member (2009–2013)
BOA, Sport Advisory Board Member (2020-Present)
Brand Ambassador/Affiliations
BOA Nutrition 2020-present
Precision Hydration 2022
Inside Tracker, 2017 to present
Cocoa Elite Brand Ambassador, 2017 to present
Ruby's Lube Brand Ambassador, 2017 to present
Lock Laces Brand Ambassador 2014 to present
Levelen, 2017- to present
Skratch Labs, 2019 to present
Roka 2017 to present