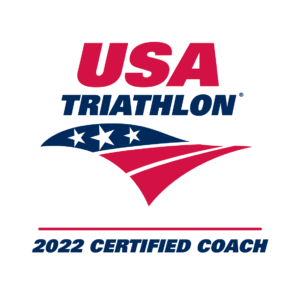 No two athletes are alike. That's why Race Smart's triathlon and endurance coaching meets you where you are–and moves you forward. Whether you're looking to compete in your first race, get in shape, or hit a PR, Race Smart's swim, bike, and run training plans are created with your unique needs in mind.

Your strengths.
Your weaknesses.
Your schedule.
Your diet.
Your goals.
Race Smart realizes that each athlete comes from a different fitness background and that we're all unique in our physical abilities. We take pride in treating each athlete individually–no two training plans, race-day scenarios, or fueling strategies look the same. What's more, thoughtful coaching isn't just about delivering an athlete to a destination–we want you to enjoy the journey, too. An artfully designed training plan helps you reach your potential without sacrificing your health. Along the route to wherever you're going, you'll build a strong body and sound mind that will help you feel prepared no matter what race day throws at you.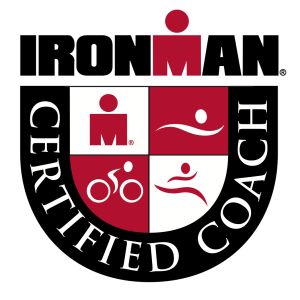 Along with a personalized coaching plan, you will receive a customized sports nutrition fuel plan to better fuel your body pre/during/post workouts as you prep for race day (additional fee). As a sport-certified registered dietitian, Susan has the expertise and extensive experience in sports nutrition to help you overcome any nutrition obstacle you encounter during training and on race day.
Individual attention and ongoing support are foundational to Race Smart's triathlon coaching philosophy. If you are considering using Race Smart as your coach, and have questions or want to know more about our philosophy and customized triathlon coaching service, I'd love for you to contact us to set up a complimentary phone call.
Race Smart specializes in the following endurance distances:
10K
Half Marathon
Full Marathon
Olympic Distance Triathlon
Half Ironman Distance Triathlon
Full Ironman
Duathlons
Ultra Running 50K-100 mile races
Endurance Cycling Events
Race Smart Triathlon Coaching Plan

Elite
Designed For

The athlete who puts a premium on health and performance goals. The athlete new to triathlons and would like more guidance such as constant monitoring, feedback, accountability, and unlimited support.

Learn More
Communication
Phone/Email/Skype
Unlimited Contact
Initial Consultation Prior to Coaching?
Plans & Workouts
Training Plan
Customized training built around race schedule, established in Nov/Dec and structured to your specific strengths and weaknesses, including functional strength training. Unlimited changes.
Strength Training
Functional Strength suggested in training plan. Discounted rate for use of ECFit Performance Strength (created by team strength coach Erin Carson).
Weekly Workouts
Delivered one week in advance unless otherwise requested.
Workout Modifications
Unlimited – modifications
Performance Testing
Bike/run zones tested once/season and retested as needed.
Private/Semi-Private Coaching session
Included up to 1 session/month (can add a la carte)
Nutrition
Daily Nutrition Plans
Provided throughout the season/year. Daily nutrition guidance provided throughout the season/year.
Sports Nutrition Plans
Personalized sports fueling/hydration guidance provided throughout the season including all key races.
Training Peaks
Training Peaks Acct
Premium, highly recommended
Training Peaks workout review
Reviewed 2-3x/week with feedback on key workouts.
Details
Equipment Required
HR monitor/GPS watch highly recommended, Bike power meter highly encouraged
Minimum Term
12 months
Sponsor Discounts
Availability
Limited Openings
Request a Quote

Learn More