Training During COVID-19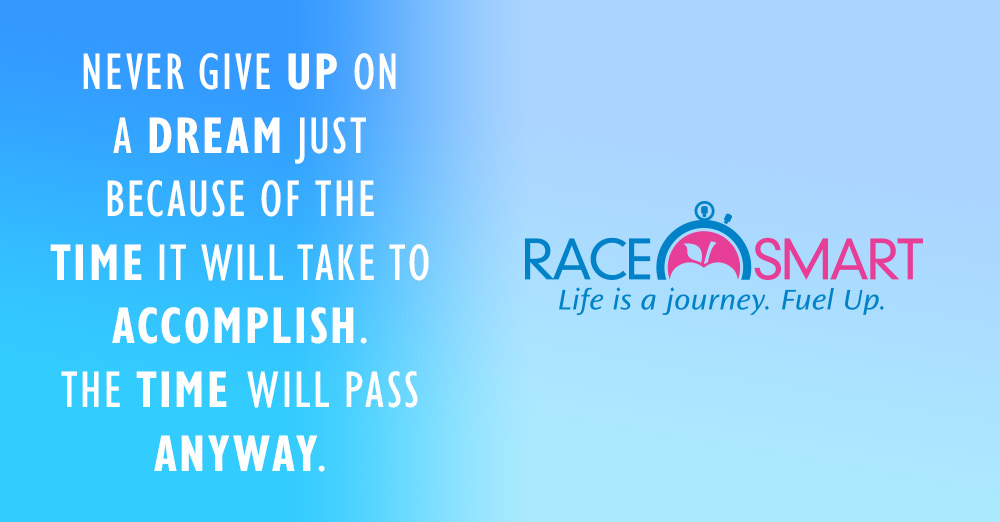 Athletes around the globe, share one universal concern, "will my race be canceled?" Universally, training serves as the vehicle in which we gain fitness and become race-ready. So how does that change training during COVID-19?
While some may lose their mojo, most of us will dig deep and lean heavily on our training because it provides a sense of purpose, structure, and normalcy to the days. Plus, working from home or being out of work allows more free time for training, sleep, and recovery.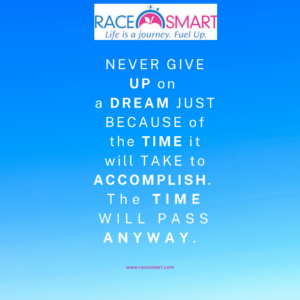 If you are smart, you will make the most of these slower paced days by establishing healthy lifestyle habits. Such as improved sleep, consistent and mindful training, cleaning up the diet, yoga, meditation or de-stress techniques, functional strength training, and foam rolling/mobility – just to name a few, since being time-starved is no longer an excuse.
Regardless of the disruption to your race season, take a moment to consider WHY you train/race in the first place. Certainly, we don't train just to cross finish lines or collect medals? Of course not. We train for ourselves, for our physical and mental health, and to personally evolve each day. The resilience and grit acquired through years of training/racing grow and mature with time. It is this resilience, grit, and perseverance that fuels our dedication to ourselves during rain or shine – and during the COVID-19 pandemic. So, stay true to yourself and stick with your training, nutrition, and recovery fueling even though the finish line has changed.
For me, training isn't linked to a long-term goal. Since I'm not able to race anymore (run), due to a knee injury, I haven't raced since Kona 2017. So
what keeps me training every day with swim, bike, functional strength training and yoga workouts, etc? It makes me happy!! It is how I connect with my self and with nature. Training outside (or even a hard workout inside) has a big calming effect for me, relieves stress and serves as a social outlet before COVID-19. Those hard workouts give me a sense of accomplishment that I can still do hard things and come out stronger on the other side.
Whether your race is postponed or canceled take this time to refocus your efforts on the following suggestions for training during COVID-19:
Be flexible and do what makes you happy. If there is a run scheduled but you'd rather go out for a long aerobic-based ride, by all means — go ride your bike, safely while practicing social distancing.
To minimize stress and manage fatigue, limit structured-interval based workouts with specificity to no more than three per week – preferably spread out over 7 days. Use the remaining days for light, unstructured training sessions to cleanse and soothe the mind, body, and soul. If you connect with the outdoors, enjoy riding on quiet country roads and running on soft surface trails.
Regardless if you may race in late June or July, avoid "race-specific" training right now. Simply maintaining an aerobic base with three structured workouts per week will be adequate to sustain your fitness. Stressing the body and mind by putting pressure to hit certain watts or paces will lead to burnout. Do yourself a favor and refrain from going there.
If you have an Ironman distance race scheduled for this summer, limit long sessions to only moderately long. There is no reason to wear the body down and stress it out. Again, if you are training consistently and fully recovering, you will be in a good position to implement a race build phase once you hear your race is a go.
Don't let the wind blow you over. You can only control your response, not the outcome of this pandemic, or when it will end, or if your race will happen. Yes, it's hard not knowing WHEN the world will open up, but all you can do it make the most out of today. So get up and dust yourself off. Do it because you can and do it for YOU.
We are all in this together. It's not easy for anyone. But this will end – one day – and when that day comes, will you have made the most of your quarantine days? Will you have established better sleep habits, practiced self-kindness and self-patience, followed a healthy, balanced diet with lots of colorful fruit and veggies, and adequately hydrated? If you say no to some of this, it's not too late. Focus on making small daily changes – and before long, you will have strung hours into days into weeks, and created new habits.
We are in this together, apart-together. Be safe and well!