Happy Cinco de Mayo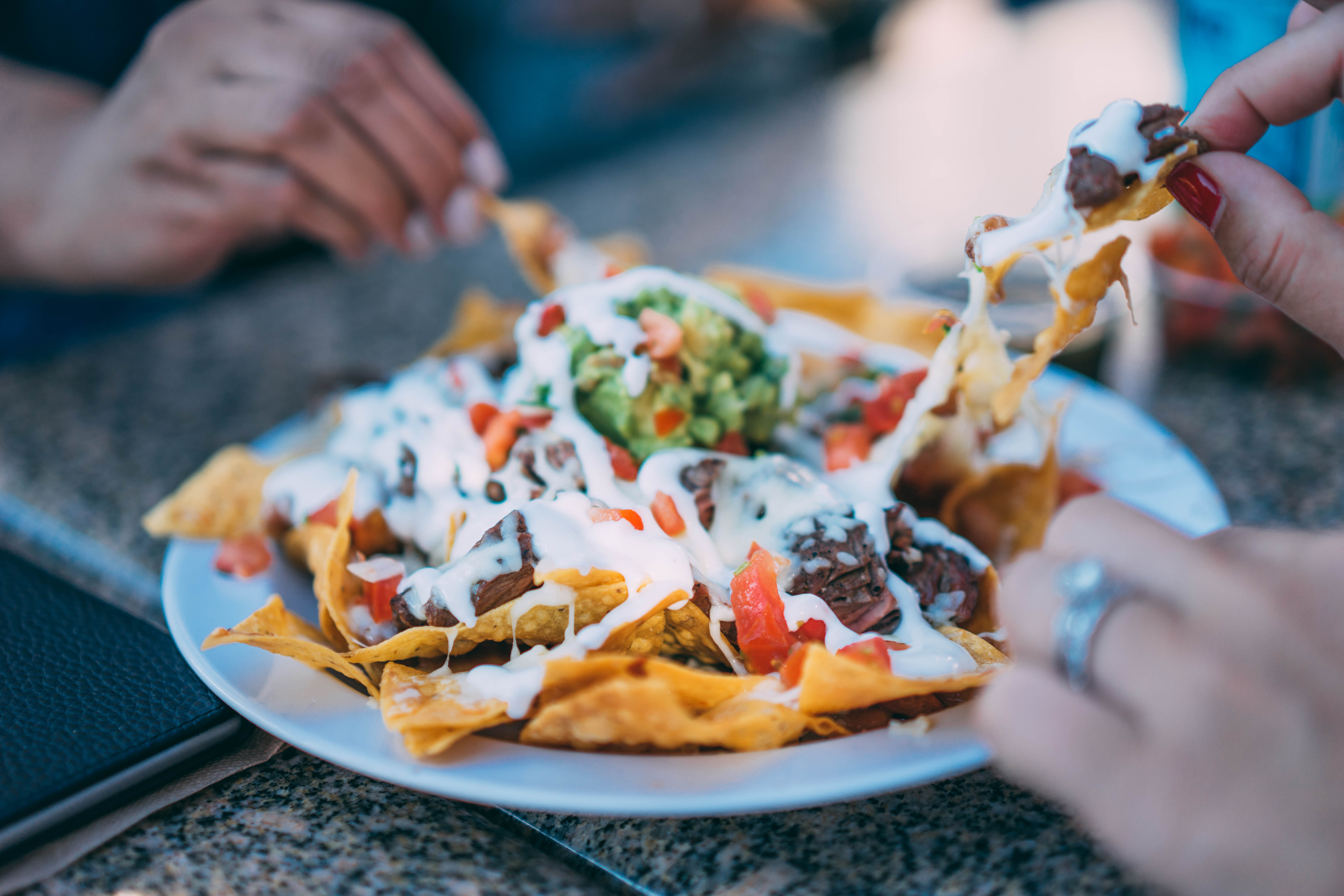 Thank goodness it's Friday! But this year, May 5 is not just any Friday—it's Cinco de Mayo! All over the country, you'll find margarita mix, chips, and premade guacamole front and center in grocery stores. If you, like me, are tempted by these treats, don't worry—there's a smart way to work them into your nutrition and training plan that won't derail you from reaching your goals.
Why the food fiesta? Despite popular belief, Cinco de Mayo is not Mexico's Independence Day; it's a celebration commemorating the 1862 Mexican victory (along with help from US soldiers) over the French at the Battle of Puebla. In the US, May 5th is a day we celebrate our relationship with Mexico and our long history of working together in the spirit of freedom.
Kick off the weekend with a workout
If you plan your longer workouts on Saturday and Sunday, Friday is likely a swim or easier workout day for you. Here's one of my favorite swim sessions, courtesy of Tower26.
Remember to hydrate.
Total distance: 4K   Duration: 1:10-1:40
Warm-up:
10 minutes easy. Include a few drills of your choice.
Pre-Set: (600)
Three rounds:
2 x 25 fast (10 sec rest)
50 easy (10 sec rest)
50 fast (10 sec rest)
2 x 25 easy (10 sec rest)
Main Set: (2700)
1 x 450 @ 75% effort (45 sec rest)
12 x 75 @ 80 effort (15 sec rest)
30 sec rest between sets
1 x 300 @ 75% effort (30 sec rest)
8 x 75 @ 85% effort (10 sec rest)
30 sec rest between sets
1 x 150 @ 75% effort (30 sec rest)
4 x 75 @ 90% effort (5 sec rest)
Notice the 450, 300 and 150 are all at 75% effort and the 75's increase in intensity from 80% to 85% to 90% effort. As you fatigue, you may not swim any faster but focus on keeping your output high.
Cooldown: 200
Kick with fins on back. Stay taut and streamlined.
*If you are crunched for time, trim this workout: make your pre-set two rounds; and your main set 8, 6, and 4 x 75.
Bike Session
Here's a ride to activate the legs for your key ride this weekend. This can be on your trainer or out on the open road—your choice.
Don't go overboard. Finish feeling good, and stay hydrated!
Duration: 60-75 min
Warm-up:
15-20 min easy with cadence between 85-95 rpm. (Zone 1-2 effort)
Pre-set: (10 min)
5 x 30 sec with cadence at 100+ rpm. 1.5 min easy in btw – rpm of your choice.
Main-set: (18-24 min)
3-4 x 3 min, building effort from Zone 2 to Zone 3 to Zone 3+ by 1 min. 3 min easy in btw.
Remainder of ride Zone 1-2.
Cinco de Mayo Menu
Ready to reach for the tortilla chips? Now that you've gotten a workout or two in, it's time to welcome the weekend and celebrate—guilt-free.
Guacamole Dip
 Ingredients:
4 ripe Haas avocados
3 TBSP freshly squeezed lemon juice (1 lemon)
8 dashes hot sauce
½ cup small-diced red onion (1 small onion)
1 large garlic clove, minced
1 tsp. kosher salt
1 tsp. freshly ground black pepper
1 medium tomato, seeded and diced
Directions
Cut the avocados in 1/2, remove the pits, and scoop the flesh out of their shells into a large bowl. Add the lemon juice, hot sauce, onion, garlic, tomatoes, salt, and pepper.  Mix well to create a smooth consistency. Taste to adjust the salt and pepper.
Add the lemon juice, hot sauce, onion, garlic, tomatoes, salt, and pepper. Mix well to create a smooth consistency. Taste to adjust the salt and pepper.
Serve with tortilla chips and pico de gallo.
Fish Tacos with Mango-Avocado Salsa
Serves: 4
Ingredients
Salsa:
1 ripe mango, chopped
1 ripe avocado, chopped
1 jalapeno, stem removed, finely chopped (include seeds for spice, and consider using plastic gloves while handling)
1 clove garlic, minced
1/4 cup chopped cilantro
1/4 tsp. fine sea salt
1/4 tsp. freshly ground black pepper
1 to 2 TBSP lime juice
½ tsp. cumin
½ tsp. chili powder
Directions:
In a medium bowl, gently combine (to avoid breaking up the avocado pieces) the mango, avocado, jalapeno, garlic, cilantro, cumin, chili powder, salt, pepper and 1 tablespoon of the lime juice.
Taste and add another tablespoon of lime juice if needed.
Tacos:
1 pound Mahi Mahi, halibut, rockfish, or wild salmon
1 TBSP extra-virgin olive oil
1 tsp. coarse sea salt
1/2 tsp. freshly ground black pepper
8 stone-ground 6-inch corn tortillas
1 lime, cut into wedges
8 sprigs of cilantro (optional)
Directions:
Season the fish with oil, salt, and pepper. Preheat grill to medium high.
Place the fish on the grill skin side up and grill for 2-3 minutes per side, depending on the thickness of the fish. Use a metal spatula to carefully flip the fish. Grill on the second side for 2-3 minutes until fish is thoroughly cooked. The fish should easily pull apart when done.
Alternatively, the fish can be cooked in the oven. Preheat the broiler. Place the fish on a foil-lined baking sheet and set on the top rack of the oven. Broil the fish until lightly charred and no longer translucent in the middle, 3-5 minutes per side.
Transfer the fish to a clean plate, remove the skin if present, and use a fork to flake into bite-size pieces.
Fill each tortilla with the fish and a generous spoonful of the salsa. Garnish each plate with a lime wedge and the cilantro (if using).
Black Bean "Hummus"
Ingredients
1 15-ounce can black beans, drained and rinsed
2 cloves garlic
2 1/2 TBSP olive oil
1/2 lime squeezed for juice
1/2 tsp. cumin
1/2 tsp. coriander
1 tsp. chili powder
2-3 dashes of hot sauce
1-2 TBSP fire-roasted diced green chiles
Salt and pepper to taste
Directions:
Combine the black beans, lime juice, olive oil, garlic cloves, cumin, coriander, chili powder, green chiles, and hot sauce in a food processor and blend until smooth.
Thin with 1-2 TBSP of water to reach your desired consistency.
Place dip in bowl and enjoy with tortilla chips or raw vegetables.
Classic Frozen Strawberry Margarita
Ingredients:
¼ cup sliced fresh strawberries
1 ½ ounce tequila of your choice
½ ounce triple sec
1-ounce lime juice
2 tsp. white sugar (to taste)
1 cup ice cubes
1 wedge lime (optional)
Directions:
Blend strawberries, tequila, lime juice, triple sec, and 1 tsp. sugar in blender to combine, about 10 seconds. Add ice cubes; blend on high until the ice is crushed, about 15 seconds.
Rub lime wedge around the rim of a glass. Spread 1 teaspoon sugar onto a plate. Dip glass rim in sugar to coat. Pour margarita into the glass.
Mango Habanero Margarita
If you like things sweet and spicy, then try a Mango Habanero Margarita.
Ingredients:
1 cup of ice
2 ounces tequila of your choice
1/2 ounce Cointreau
1 tsp. agave syrup
2 ounces fresh lime juice
3 slices of very ripe mango and
1 sliver fresh habanero pepper
Directions:
Combine ingredients in a cocktail shaker. Shake, then pour into a salt-rimmed margarita glass (or use Tajin Clasico seasoning) and garnish with a lime wheel.
Happy Cinco de Mayo!