Race Smart Athlete(s) Spotlight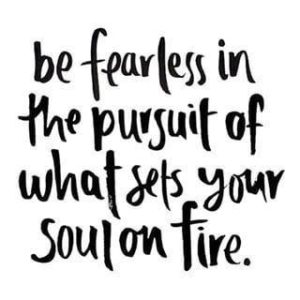 Race Smart athletes have been consistently working hard all season in both training and races to prepare for their A race of the year. While most have recently wrapped up 2016, there are a few racing in October for their grand finale.  I'd like to take this time to highlight these athletes who have accomplished so much this year – through consistency, hard work, staying focused on the process and not the outcome – but keeping their goals front and center, seeking help, and remaining positive in the face of adversity and setbacks.
Bill K.  – Oct 1st, Waterman's Half IM aqua/bike:
The half IM aqua bike was Bill's longest race of the season – and performed strong swim and bike – placing 4th AG!  However, we don't just measure success with time/pace but other variables which he has surpassed by leaps and bounds from just one year ago. He is a hard worker, makes no excuses, and enjoys the process as much as the outcome. As we move into the offseason, we have the perfect platform to build and sharpen skills to prepare for a strong 2017 race schedule.
Jason E. – Sept 25th, Ironman Chattanooga:
Just one week before race day, Jason had a bike crash (not his fault) and walked away with a broken hand and bruised ribs. Rather than throwing in the towel on hard-earned fitness, he was resourceful and used a splint to tape his hand and wrist for race day. He was able to swim, bike and run with a broken hand (and tender ribs) on a scorching hot day where the DNF rate was the second highest in an IM. While other athletes were dropping out because of the heat, dehydration, etc., Jason carried on with a well-tested fuel and hydration plan that kept him going strong – despite a broken hand. He is the eternal optimist and is best described as  "where there is a will, there is a way athlete." Congrats Jason on an incredible performance amidst significant obstacles.
Karis H. – first season of triathlon – sprint: 
Wow, with just one season of sprint triathlons under her belt, Karis has continued to improve in each race. Karis' optimistic outlook is wise beyond her years – as she chooses not to judge herself or her ability from one "bad" workout and rejoices in her achievements – recognizing her progress and potential, and thanking her body for staying healthy on this journey. Her optimism and ability to see the big picture is inspirational.
Shannon T. – first season of triathlon – sprint:
Juggling a family, taking classes, and demanding career, Shannon has completed several sprint triathlons this season. I had the privilege of watching her first triathlon this spring and again this past Sunday at the Rambling Rose Triathlon in Chapel Hill. Shannon has specific goals, and I look forward to working with her to achieve these and have fun along the way!
These athletes inspire and encourage me with their hard work, dedication to the goal, positive outlook, ability to celebrate victories,  the wisdom to compare themselves to themselves – not others and having fun!  It's a joy and privilege to be invited along on their triathlon journey as their coach and sports dietitian.
Race Smart Athlete(s) Spotlight. Race Smart Athlete(s) Spotlight. Race Smart Athlete(s) Spotlight.