Açaí Bowls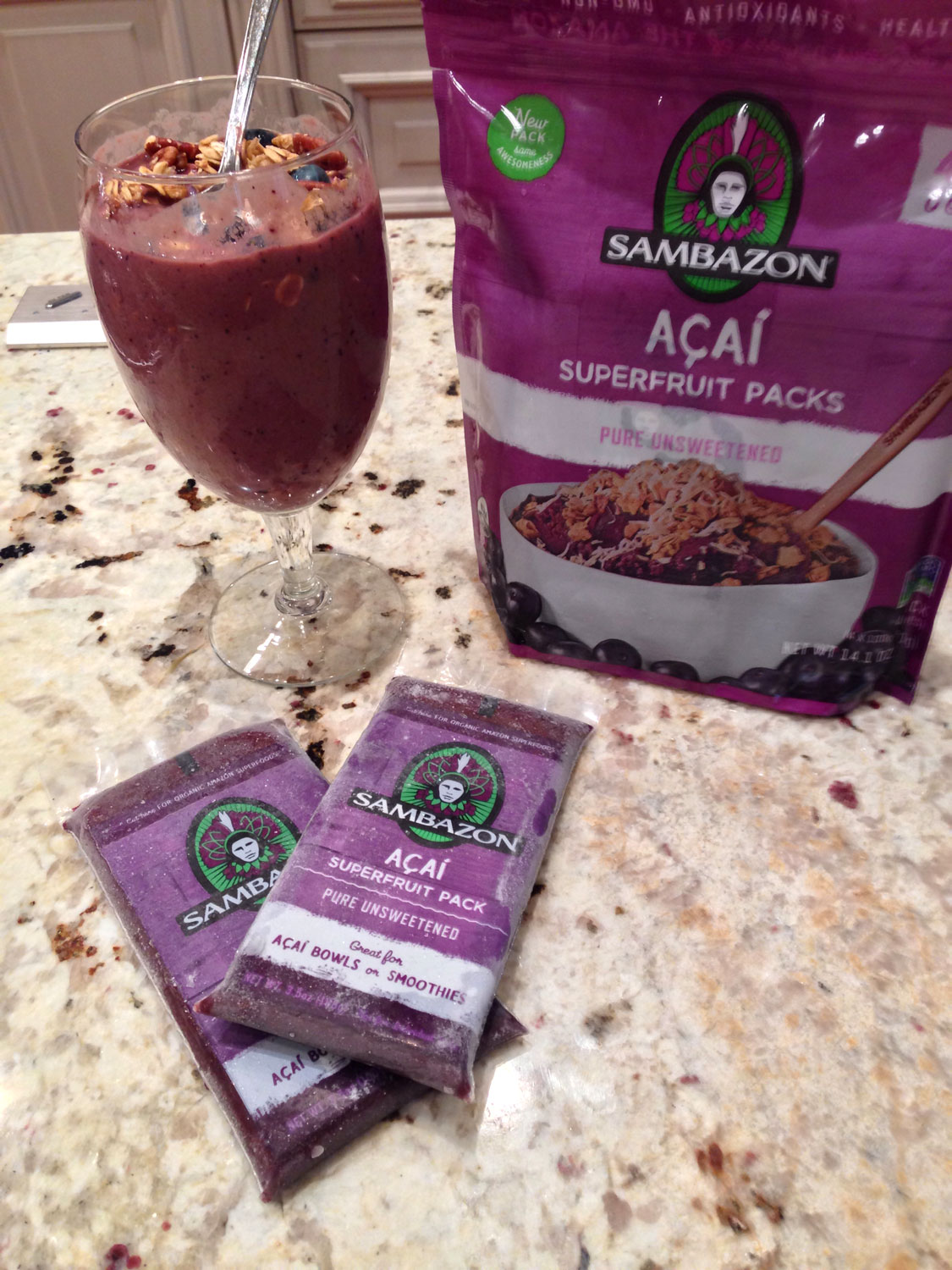 While in Kona, Hawaii for the Ironman World Championship, one of my favorite treats was the Hawaiian Acai Bowls. There was a shop in my hotel that made the most delicious açaí bowls and the owner was kind enough to share her tips with me. As it turns out, Sambazon Açaí packs are not always sold in the neighborhood grocery stores, so it took me awhile to get my hands on this superfruit. Finally, I went to my tried and true – amazon.com and – the package, still frozen, was delivered at my door within a few days.
First, let me share a little about this potent purple berry. It grows in the Brazilian Amazon Rainforest and is considered the king of the superfruit jungle, providing a big punch of antioxidants (specifically anthocyanins-like those found in red wine) and healthy fats similar to olive oil, plus it has no sugar.
One Açaí Superfruit pack (pure unsweetened)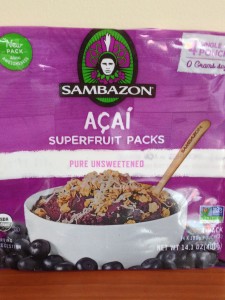 Calories: 70
Total Fat: 5g
Sat fat: 1.5g
Omega 3: 50mg
Omega 6: 625mg
Omega 9: 3060mg
Sodium: 25mg
Potassium: 60mg
Total CHO: 4g
Dietary Fiber: 3g
Sugars: 0g
PRO: <1g
How to make this:
Take one pack out of freezer, run under hot water for 5-10 seconds, cut off top to open, break apart and put in blender. Add milk or Greek yogurt (about a half to one cup – depending on desired consistency), a handful of frozen melon, blueberries and 1 banana (not frozen). Blend to a smooth consistency, and pour into a bowl or glass. Top with homemade granola, fresh strawberries,  blueberries and drizzle a little honey over the top.
Other variations: add coconut shavings to the mixture and on top.
Enjoy this nutritional powerhouse treat!