The Athlete Village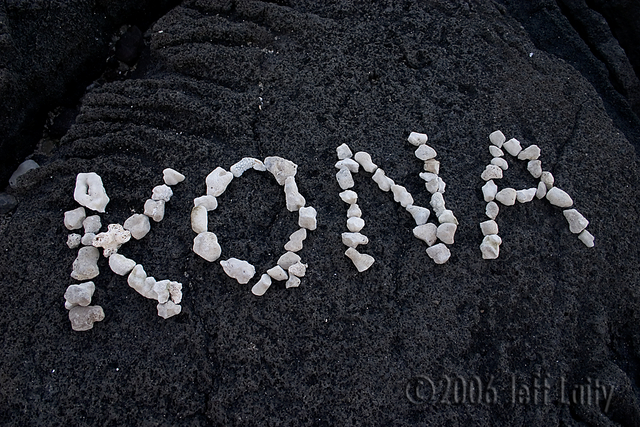 I am an endurance athlete, mom of 2 busy kids, wife, small business owner, friend, volunteer and the list goes on. I am blessed with a full and exciting life. I choose to spend a good portion of my time swimming, biking and running simply because it makes me happy; not to get a medal, stand on a podium or impress others. It might sound a bit selfish but having an active lifestyle makes me a better, happier, more grounded person, and hopefully has a positive impact on those around me. Performing to my potential and pushing by body beyond my comfort zone is fun and rewarding. And, the results of my performance provide valuable feedback as to the effectiveness of my training. I have never had a time goal for an Ironman because it is too hard to measure given the long day and many circumstances out of my control. I do set execution goals – all based on things in my control.
So, in keeping my philosophy of focusing on the process and execution, I have never set my race intentions on a Kona slot. I always aim to do my very best on a given day and have a no excuse policy but never chased an outcome. In June, when I placed 2nd in my age group at IMCDA, I got the coveted Kona slot. I was thrilled to have placed 2nd as this tells me I really gave it all I had and overcame obstacles that I thought were beyond my reach. The Kona slot was the "cherry on the top" and an opportunity to race with very talented athletes from around the world, what a privilege!
I didn't do this alone. Yes, I have worked hard, with consistency, dedication, and determination always in my toolbox. But, truthfully, it really takes a village. My village is made up of a massage therapist, active release therapist, acupuncturist, (I am my own sports dietitian), a coach, training buddies that keep it fun and super supportive, a supportive family, a bike fitter and mechanic shop, and my sponsors that provide the latest and greatest services and products. I am afraid I have forgotten someone. There are so many and each bring equal value to my achievements. I am lucky to have found amazing and caring professionals and friends to help me on my journey, with a healthy body, happy heart and equipment that is kept in great condition.
This Saturday as I toe the line in Kona, Hawaii at the Ironman World Championship, I stand there alone but I didn't get there alone. My family and dear friend – who has accompanied me for a week in Kona as sherpa extraordinaire, Susan Washburn, will be on the sidelines watching and friends at home will be stalking me online. I will give thanks to my village who got me here in one piece with a body, mind and bike ready to race the 2014 Ironman World Championship.
Stay tuned this week for more blogs as I share Kona with you.
Mahalo