Ironman Coeur d' Alene 2014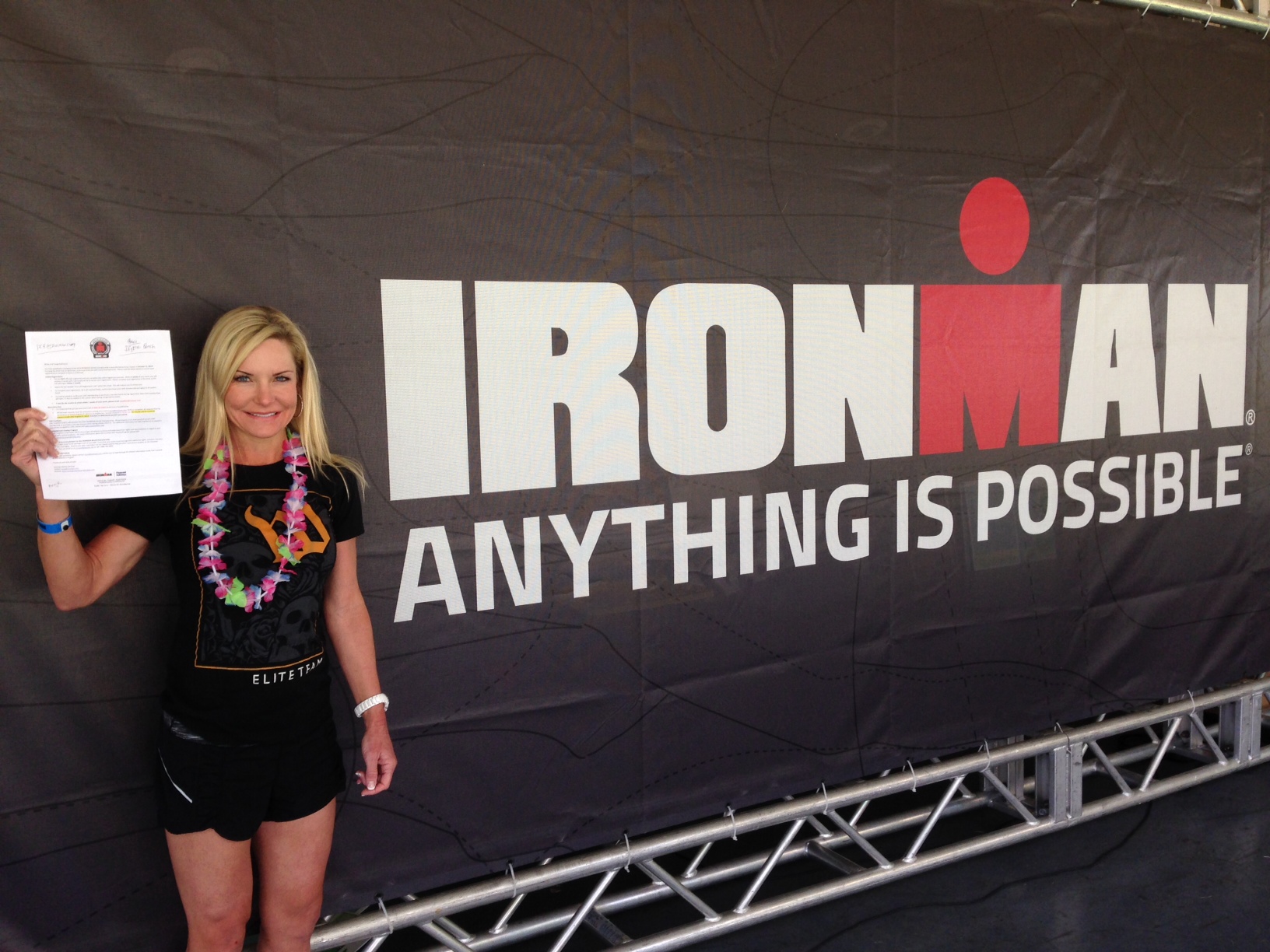 Ironman Coeur d' Alene 2014
When are you most in your element?
When I do Ironman, I'm in mine. The long hours of training fulfill my need to be in constant motion, give me a sense of peace, and I feel a sense of accomplishment after each epic workout.
After my first three Ironman's, Coeur d' Alene in 2010, Lake Placid in 2011, and Arizona in 2012, I decided to spend 2013 improving my fitness. I began 2014 in good health, and continued to worked hard to strengthen my weaknesses while maintaining my strengths.
At my previous Ironman in Arizona, I'd placed sixth, largely because of some mishaps coming out of the swim. Mishaps always happen, some bigger than others, but this one really cost me and it was hard to recover emotionally. This time around, in Coeur d'Alene, my goals were simple: to get on the podium (top 5), stay in the moment, and race my own race.
Four weeks before IMCDA, I raced Raleigh 70.3. I hadn't tapered well (intentionally) and was fighting a cold. I plowed through and kept my head up, but my workouts the next week really suffered.
When I arrived in Coeur d'Alene three days before the race, I came face to face with my worst race-day nightmare: howling wind, rough water on the lake, and rain. Heat I could handle, but this kind of weather? What was I thinking signing up for this race?
Rather than improve as race day approached, the weather actually got worse. On race morning, the flags snapped in the wind and whitecaps broke on the lake. Watching the pros start and seeing their choppy stroke, I knew it would be a rough swim. I put my wetsuit on and gave myself a stern talking to: time to toughen up!
Thankfully Coeur d'Alene uses the Swim Smart start, a rolling start with about 125 athletes going out each minute. You just line up with your estimated swim time and go when you cross the mat. I lined up in the 60-75 minute group and went off about two minutes after the age groupers started, around 6:42am.
Having done a less-than-enjoyable practice swim the day before, all was fine until about 1000 meters in, when I swallowed a big gulp of lake water. I stopped dead in my tracks and tried to cough it out, but the swells were too big to tread water and cough. Just as I was on the verge of all-out panic, another coughing swimmer appeared right beside me, and we helped each other clear our lungs without drowning.
I came out of lap one at 36 minutes, which surprised me given my coughing fit. Lap two felt harder and was three minutes slower. The wind had kicked up, I later learned, so everyone's time was off. I came out of the water at 1:15, thrilled to leave that part of the day behind me.
Hopping onto my bike, I zipped up my husband's XL Mizuno windbreaker, tucking it in as far into my bike shorts as possible to decrease drag, and began the bike leg. Before the race, I'd weighed which scenario would be worse: shivering and losing energy on the bike or taking the time to take off the way too large jacket. Now I was glad I'd worn it.
By mile 20, I'd warmed up and was ready to ditch the jacket. I started to unzip it but the zipper was stuck. No matter how I tried, I couldn't get the darn thing off. I had no choice but to stop and take it off, put it in a Ziploc bag, and tuck it into my extra water holder. I lost a whole 1:15!  At the next aid station, I grabbed a bottle but didn't have an empty bottle holder. I lost another minute when I had to stop and rearrange my gear. Seriously, it is time to focus.
For the next 20 miles, headwinds and steep climbs forced me to keep my head in the game. Everyone, I could tell, was suffering.
Four hours into the bike, heading back out to face the hills and head wind, I heard something drop from my bike. Checking my back pockets, I discover that my salt tab canister had slipped out.
Time for to Fuel Plan B. I would increase my intake of Power Bar Perform and re-stock in T2.
My speed up the big hill fell to 7.9mph, versus 9.0mph on the first lap. (I later learned the wind was to blame.) Finally, at the last turnaround, with just 22 miles left, I put the hammer down and raced my tail off all the way back to town and into T2.
I think all athletes question whether they can run a marathon off a 112 mile bike, but on this day, given the conditions, it was in the forefront of my mind. I had no choice. I laced up and off I went.
With a willing body but a struggling mind, my run started off on a rough note. I was suffering, mentally like I'd never suffered before—and going into a headwind, again. There were a few bright moments in the first six miles, like when I saw Jim cruising up on a bike, peppy and upbeat. When the crowd yelled "Susan" or called me "Wattie." This gave me a boost—for a moment. I stopped briefly at a porta john, regrouped, and got up the big hill without completely falling apart. By the turnaround (6.5 miles), I was starting to feel better.
At mile 14, with one lap to go, I told myself, I am feeling good; I can do this; just one more lap.
I was holding 8:15-8:20/mile, walking through each aid station. I could see #3 in my AG up ahead, and way beyond her, #2. I knew I needed to pick up the pace. I was gaining on the girls in my AG. Just a little more gas…
In those last miles, I didn't see anything; I didn't hear anything. I was completely focused on the job at hand. I made the final left onto Sherman Ave. The finish line still seemed miles away. How long can I run this hard? I thought. Keep it together, push harder, don't fall on your face, and try to smile if you can… and give the kids a high five- share some love.
In the end, sometimes we get what we need and not what we want. I wanted a calm, sunny day and got the opposite – we all did. That's okay, you learn more from the hard days than the easy ones. And, you become a better athlete for it.
I placed second in my age group by two one-hundredths of a second and got a Kona slot. I am told the stars aligned for me that day because I was ready.
And, I'll be ready for Kona on Oct 11th.