Chocolate – Not Just for Valentine's Day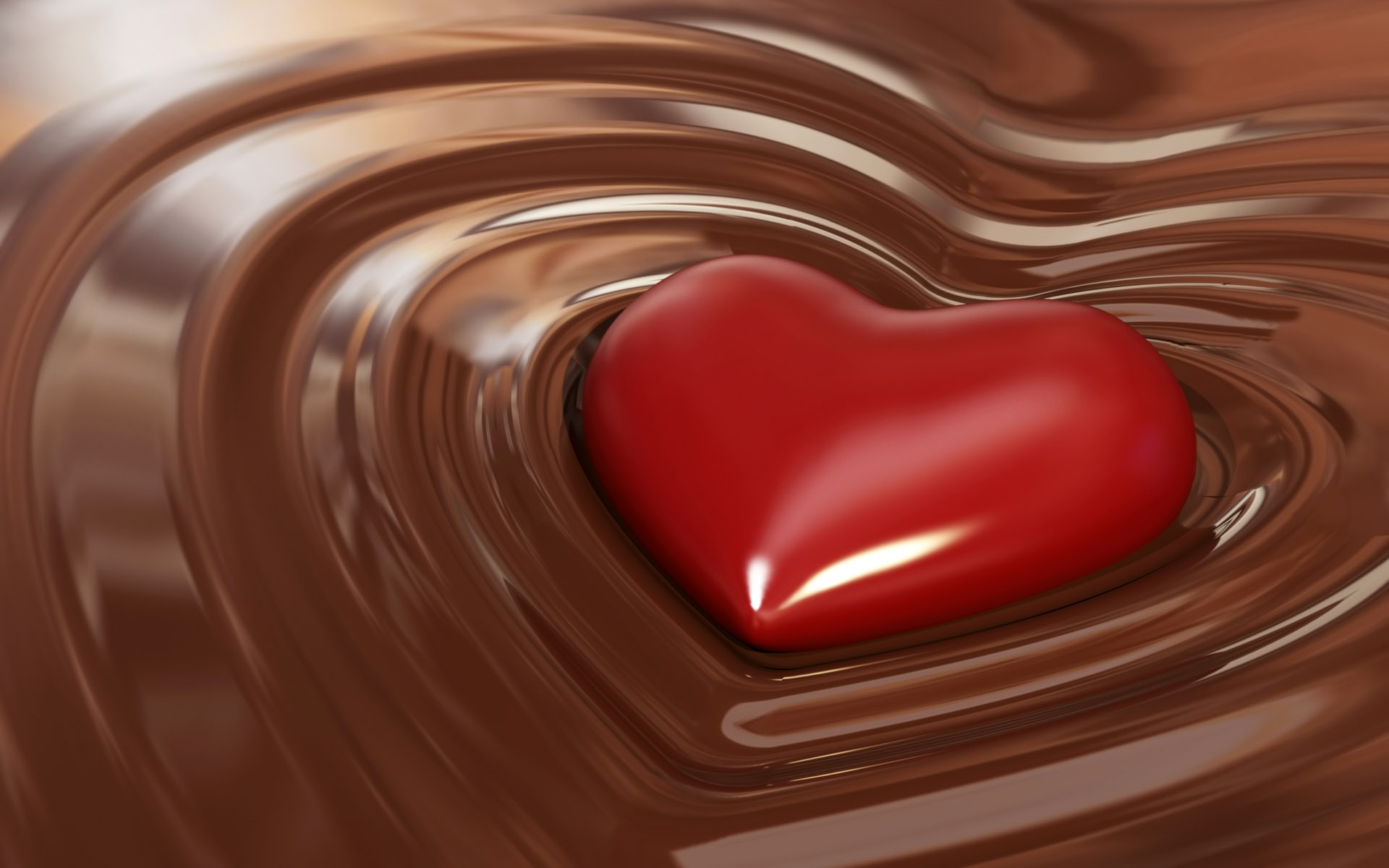 Chocolate – Not Just for Valentine's Day
Life is too short not to indulge once in a while — especially in chocolate. But, don't grab a 3 Musketeers candy bar thinking you are doing your body a favor. Not all chocolate is created equal. Dark chocolate packs the biggest health punch compared to milk and white chocolate.
The secret behind dark chocolate's powerful punch is the cacao bean, rich in a plant-based organic compound called flavonoids. Flavanols, the primary type of flavonoid in cocoa and chocolate, have powerful antioxidant properties responsible for providing numerous health benefits. The downside is cacao (the cocoa bean) by itself is unappetizing with its chalky and bitter flavor. Once milk, butter and sugar are added chocolate gets its yummy, creamy taste we have come to crave. However, the processing of chocolate takes out the flavanols negating the health benefit of cacao.
Here's the secret, so listen up! Dark chocolate containing at least 70 percent cacao (or cocoa, which is the cacao bean ground and roasted) has higher amounts of flavanols, providing powerful antioxidant benefits.
7 Health Benefits of Dark Chocolate
Boosts Heart Health
Cocoa's flavanols improve blood flow with anti-clotting and blood thinning properties that work similar to aspirin. The increased blood flow provides an increased flexibility in the veins and arteries, helping to decrease blood pressure. Chocolate eaters benefit from lower LDL (bad) cholesterol and an overall lower risk of heart disease and stroke.
Improves Brain Function
The boost of blood flow to the brain assisted by cocoa's flavanol improves cognitive function increasing one's ability to focus better on tasks. In studies with mentally impaired people over 70 years old, cocoa has been shown to improve cognitive function.
Helps Fight Cancer and Aging
Dark chocolate is rich in antioxidants, which help to clear the body of free radicals causing oxidative damage to cells. Free radicals are known to speed up the aging process, and they're linked to cancer. Antioxidant-rich foods help protect the body against cancer and keep it looking younger.
Decreases Insulin Resistance
Dark chocolate keeps blood vessels healthy, improving circulation and protecting against Type 2 diabetes. Flavanols help your cells function normally and improve insulin sensitivity, thus reducing the risk for diabetes.
Helps Relieve Stress
As it turns out, emotional eating (in small quantities) might not be so bad for you after all.
Studies show that anxious people who ate 1 ounce of dark chocolate a day for two weeks had significantly improved cortisol levels. This can be tied into the increased blood flow to the brain, which helps improve mood. Maybe chocolate does cure a broken heart!
Aids in Sun Protection
Flavanols offer some protection from UV sun damage by increasing blood flow, skin density and hydration. One study showed that subjects who ate chocolate consistently for three months took longer to burn than non-dark chocolate eaters.
Reduces Cravings
With the cacao bean providing fiber, dark chocolate increases satiety versus lighter colored chocolates. Research shows that dark chocolate lessens cravings for sweet, salty and fatty foods.
How to Choose the Best Dark Chocolate:
Make sure cocoa or bittersweet chocolate is the first ingredient on the food label, not sugar
Stick with chocolate that has at least 70 percent cacao
Avoid if it is processed with alkali (neutralizing natural acidity)
Lookout for "dutching," which means processed with alkali (a process that takes out the flavanols)
Avoid if soy lecithin is genetically modified (GMO)
Recommended Dark Chocolate Brands: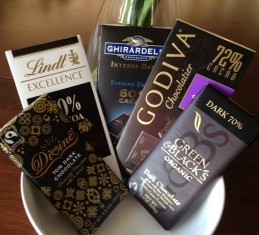 Ghirardelli Intense Dark: 72% and 86% Cacao
Godiva: 72% Cacao
Lindt: 70%, 85%, 90% and 99% Cacao
Green & Blacks: 70% and 85% Cacao
Moser Roth: 70% and 85% Cacao
Chocolate Bars That Don't Make the Cut:
Hershey's Special Dark: Processed with alkali, high in sugar
Dark Chocolate M&M's: Vague ingredient list, high in sugar, more like candy than dark chocolate
Milky Way Midnight: Processed with alkali, more sugar than cacao
Dove Dark Chocolate: Processed with alkali, more sugar than cacao
Nestle Dark Hot Chocolate: Processed with alkali, loaded with sugar and trans fat
Enjoy the guilty pleasures of dark chocolate in small portions (about 1 ounce per day) while reaping the health benefits too!
Happy Valentine's Day!
Chocolate – Not Just for Valentine's Day Chocolate – Not Just for Valentine's Day