Endurance Triathlon Camp 2019
July 10 – 14
Travelers Rest, South Carolina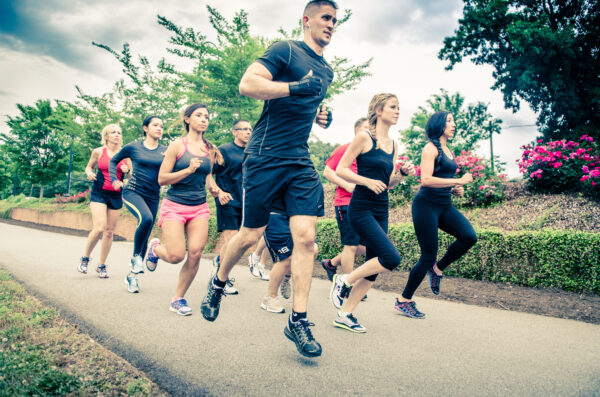 The mission of this camp is to improve technique, sharpen skills, educate on all areas of performance, and provide a solid immersive training experience. All of which will enable you to have a better understanding of how to effectively and confidently execute the learned skills into your training at home. It is targeted, for the athlete who is training for or aspires to complete a 70.3 distance race. There will be a broad range of abilities and we do not expect you to arrive "race ready." Ideally, you are able to ride 3-4+ hours on rolling terrain with ascents and descents (have moderately good bike handling skills) that include plenty of sag/rest stops. No workout will or should be approached as a race or competition. If you are so inclined to compete with your fellow campers, sorry this camp is not for you. We ask that all athletes be willing to leave the ego at home and embrace a supportive group environment with mutual respect for all levels. We all bring value to the group and will gain valuable insight from one another. No camper should feel pressure to go faster to keep up. To get the most out of this immersive training experience, it's best to arrive at camp with a fitness base and able to comfortably swim, bike and run in a group setting.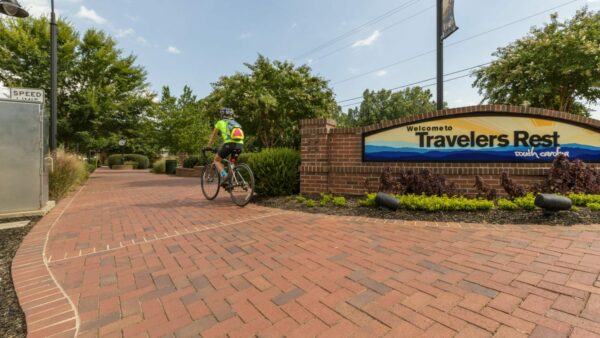 Situated in the Blue Ridge Mountains of South Carolina, Travelers Rest, SC is a playground for triathletes and cyclists alike. While the riding terrain proves to be challenging, it will leave you invigorated with a huge sense of accomplishment. After conquering the climbs, you will be able to enjoy the beautiful sweeping views from the top. It should come as no surprise that George Hincapie settled here because of the unique terrain and moderate weather. In addition to the challenging and beautiful riding terrain, other workouts will be done at the gorgeous Furman University campus, beautiful Lake Jocassee and along the Swamp Rabbit Trail.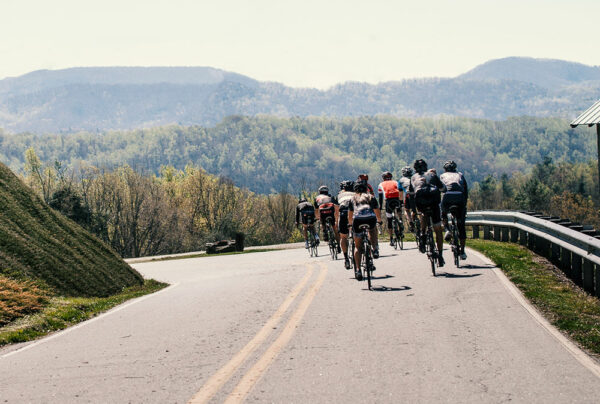 When is camp?
Camp kicks off Wednesday, July 10th at 4pm with a social ride followed by a meet and greet group gathering and dinner. Camp wraps up at 11:00am on Sunday, July 14th.
Accommodations
The Hampton Inn is the host hotel and offers a discounted group rate of $139/night. All of our rides, bricks, and meetings/lectures will originate from this hotel. However, you are not required to stay at this hotel. If you should choose to stay elsewhere, it is your responsibility to be on time ready to start according to the daily schedule.
What's included in your camp experience
4.5 days of guided, group training
Hands on coaching from Susan and Jennifer for all workouts
Daily breakfast, 2 lunches, and 3 dinners
Sports nutrition for all workouts
Sag support for long rides
Bike mechanic support on long rides
Swag bag of goodies
A group environment and camaraderie with like-minded athletes
A welcome social
Awards banquet
An immersive experience in all things triathlon
More fun than you could imagine
What's not included in camp registration
Airfare
Transfers to and from the airport
Hotel
Bike assembly/dissemble, shipping
Bike equipment including tires, cables, etc.
Meals (except for all daily breakfasts and 5 included meals),
Transportation to and from pool/runs
What to bring
We'll send out a detailed list 6 weeks out but you will need to bring your bike (clean and tuned up), bike equipment, personal preference of fuel/hydration, run gear, and swim gear.
Topics Covered
Swim, bike, and run skills – technique, form, execution
Bike handling skills – in varying terrain
Open water swimming and race simulation
Run mechanics on varying terrain
Pace management
Injury prevention
Transitions
Daily nutrition around training sessions
Sports nutrition in training/racing
Recovery fueling
Race day execution strategies
Recovery techniques
Training tips
Functional Strength for the triathlete
Mindset of an athlete
Your Coaches and Hosts
Race Smart's, Susan Kitchen – Level II Certified USAT Coach, Board Certified Sports Dietitian, Slowtwitch Certified Swim coach and competitive endurance athlete for over 25 years.
HUB Coaching's, Jennifer Arends – Level I USAT Certified Coach, Level 2 Training Peaks Certified Coach, Road Runners Club of America Certified Coach, Slowtwitch Certified Swim Coach and endurance athlete for 15 years.
Pricing
$899/athlete ($999/athlete after June 10th, should any spots remain.)
*Race Smart and HUB coached athletes will be offered a discount.
Click Here to Register and Save Your Spot
To offer the best camp experience for all athletes, space is limited. Register as soon as possible to secure your spot.
Add-Ons
Bike assembly/dissemble,
In house massages
One-one nutrition/sports nutrition consulting
There is limited availability for these add-ons. They must be reserved in advance.
Cancellation/Refund Policy.
100% refund before 4/10/19
50% refund before 5/28/19
No refund after 5/29/19
Frequently Asked Questions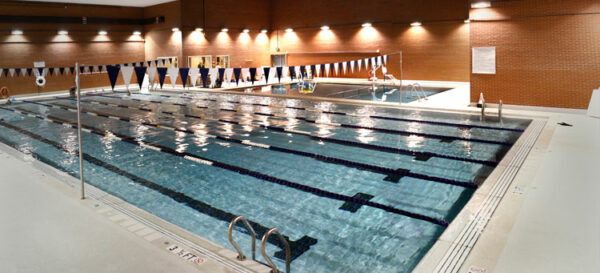 How do I know if this camp is appropriate for me?
You know this camp is appropriate for you if you want to train with likeminded athletes while receiving hands-on expert coaching. Arrive ready to learn, soak up instruction on how to be more efficient in your swim, bike, run, and be encouraged/supported. It's best if you have a solid aerobic fitness base so you can get the most out of your camp experience.
Feeling that you aren't good enough? There is no such thing – there will be a vast range of abilities and all are welcome. Each athlete brings value to the group from which we can all benefit and evolve – no matter the experience or ability level.
What is the best way to transport my bike to camp?
If you are not within driving distance, we suggest you either fly with your bike in a bike case or ship it to Josh Boggs, Trek Bicycle Store, 1426 Laurens Road, Greenville, SC 29607. If you are flying, there is no need to bring a pump, we'll have extra on hand for you.
What if I get tired and can't finish the longer ride?
While we will do everything in our power to help you succeed, there is always the option to catch a ride in the sag van, if that is the appropriate decision for you at that time. We are here to support, encourage and challenge you within a healthy range for your body.
What if I get injured after I have registered for camp?
In the unfortunate case of a health issue or injury, please contact us ASAP.
We understand that injuries and health issues cannot be predicted. Depending on the nature of the injury and if you still plan on attending camp, we are happy to modify your workouts to accommodate your specific issue.
I am not a Race Smart or HUB coached athlete.
No problem! We welcome all endurance athletes, and look forward to working with you and helping you achieve your goals.
When will I receive camp details?
Approximately six weeks before camp, all registered athletes will receive a detailed "getting to know you" questionnaire, a list of what to bring to camp, and a tentative training schedule. The final schedule will be available upon your arrival on July 10th.
Will there be down time in between workouts?
Over the 4.5 days, our intention is NOT to train you into the ground and leave you in puddle. Instead our hope is for you to leave with a healthy dose of fatigue, but more importantly, motivated and ready to apply new skills and a rejuvenated mindset to your workouts when you go home. We are firm believers in recovery and will allot a few hours after lunch each day for you to relax and unwind. Evening gatherings will be early enough to allow plenty of sleep/rest before starting the next fun filled day.
Does the hotel group discount apply to a single or double?
The group rate of $139/night applies to both a single or double occupant. Feel free to bring a fellow friend/athlete to camp to share room costs. If you are traveling alone and are interested in sharing a room with another athlete, let us know in your registration. If another athlete of the same gender expresses interest we will put you in touch. However, we cannot guarantee this will happen.
Click Here to Register and Save Your Spot
PS: Remember, a 100% refund is available until April 10, 2019 and space is limited. There's no risk to reserve your spot now. Wait too long and there may not be any left. Best to register now while it's at the top of your mind.