The Race Smart Kit is finally here. It's been a long time coming but I'm super excited to partner with Base Performance. I've tried on each item that's in the store – and it's all super comfortable; fits like a glove. And, I'm picky!!
What makes this deal even sweeter is the 40% off discount we are offering you. It's an affordable price for a great product. And, I hope you like the design as much as I do.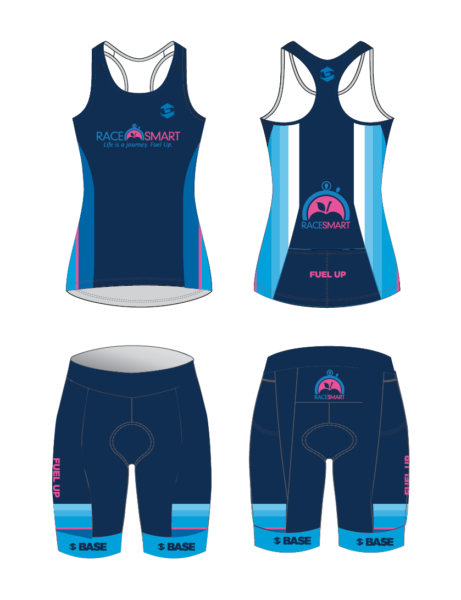 Don't wait too long – the store is open from now until Monday, April 1st and will not be open again. Get your training and racing gear for the year now.
Below are some bullet points/important information on ordering your custom apparel. Please read ALL instructions carefully before placing your order:
The team store is now live at the following link: https://www.baseperformancedesigns.com/collections/racesmart
Your passcode to get into the store is: racesmart19
Your 40% off discount code to use on RaceSmart products is: racesmart19
The team store will close Monday, April 1st
Kits will arrive in Boulder 8-10 weeks from the closing of the store and will be distributed to you from the Base warehouse
Because this is 100% custom, there will be NO exchanges or returns. Size Charts are shown in each product online.
The store will NOT open again, so please purchase everything you may want in this order!
*Bonus product offer! Base Hydro will be on all Ironman Canada race courses, and our Real Bars will be on all Ironman US & Canada courses! We are extending to you a special 40% discount to use on Hydro & a Real Bar Variety pack so you can see what it's all about! Your regular RaceSmart code will apply.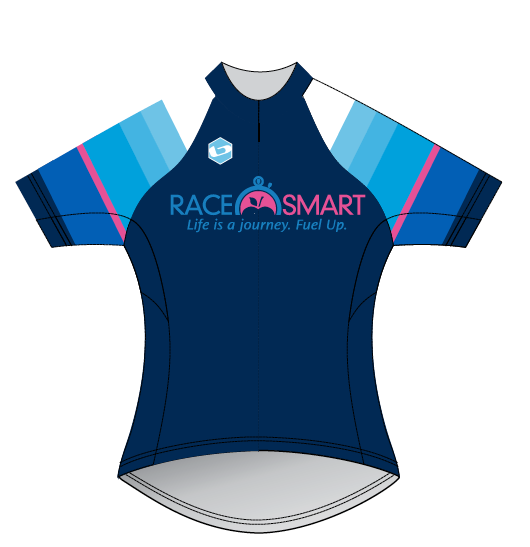 If you have any questions, please don't hesitate to reach out to me personally at susan@racesmart.com
I look forward to seeing you out on the race course looking amazing in this beautiful, fast, clean looking kit!